Yiaco Medical Company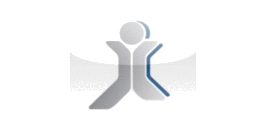 About Yiaco Medical Company
Company Industry: Medical/Hospital
Company Location: Kuwait
YIACO Medical Company was established in the year 1953 as a sole marketing agent for many multinational research-based pharmaceutical manufacturers. YIACO quickly grew with the boom in Kuwait's own national growth and development, diversifying and expanding into other healthcare services such as Medical Equipment, Hospital supplies and Dental equipment & materials. Through its many years of operation and experience in the medical field, YIACO's reputation of excellence precedes its name. A name that has come to mean undisputed market leadership in the area of medical care, unparalleled sales and services, as well as innovative state-of-the-art technology for the medical and healthcare fields.

YIACO is fully committed to the modern healthcare system in Kuwait and abroad; and through this commitment, it has earned the privilege of delivering intelligent and economic solutions to the medical profession and the public. This commitment is not only evident through its ability to equip entire hospitals and research centers from the ground up, but in its solid financial holdings and a proud family of employees.

YIACO is financially empowered to meet the continuing challenges of globalization, ensuring a future growth and continued commitment to the medical and scientific communities.

YIACO is composed of three main divisions that cater to the various needs of Hospitals, Pharmacies, Health Care Centers and private clinics throughout Kuwait. This is accomplished through each division and its respective professional staff of Biomedical Engineers and Marketing Personnel. YIACO medical also has an effective on-time distribution and delivery network that is second to none.
Vacancies at Yiaco Medical Company
Find the latest vacancies advertised in 2017 by Yiaco Medical Company.
Why not try a general search for Yiaco Medical Company on Kuwait Times Newspaper for other possible opportunities?