Magrabi Retail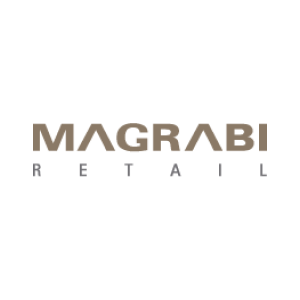 About Magrabi Retail
Company Industry: Retail/Wholesale
Company Location: Egypt
The Magrabi Company was first established by Dr. Amin El-Maghraby in Egypt in 1927. Proudly following in his father's footsteps, Dr. Akef El-Maghraby is the man responsible for the prominence of the Magrabi name in the eye care and eyewear industries, and for laying the foundation for Magrabi Hospitals, the Magrabi Retail Group, and AMICO.

Born in 1940, Dr. El-Maghraby is the founder and Chairman of the El-Maghraby Eye and Ear Hospitals and Centers in the Middle East, Africa and Asia. Dr. El-Maghraby's passion for eye care and his love for people led him to found non-profit hospitals and facilities. The first Magrabi Optical store opened in the 1980's. In 1999 Amin El Maghraby took the lead of the company and diversified the portfolio to include Sunspot then The Counter transforming the family business into a leading regional eyewear expert.
The Magrabi Retail Group was established, in the year 2007 to overlook all the retail chains becoming the largest ophthalmic eyewear and sunglass retail group in the Middle East, the Gulf and North Africa.
Vacancies at Magrabi Retail
Find the latest vacancies advertised in 2017 by Magrabi Retail.
Why not try a general search for Magrabi Retail on Kuwait Times Newspaper for other possible opportunities?